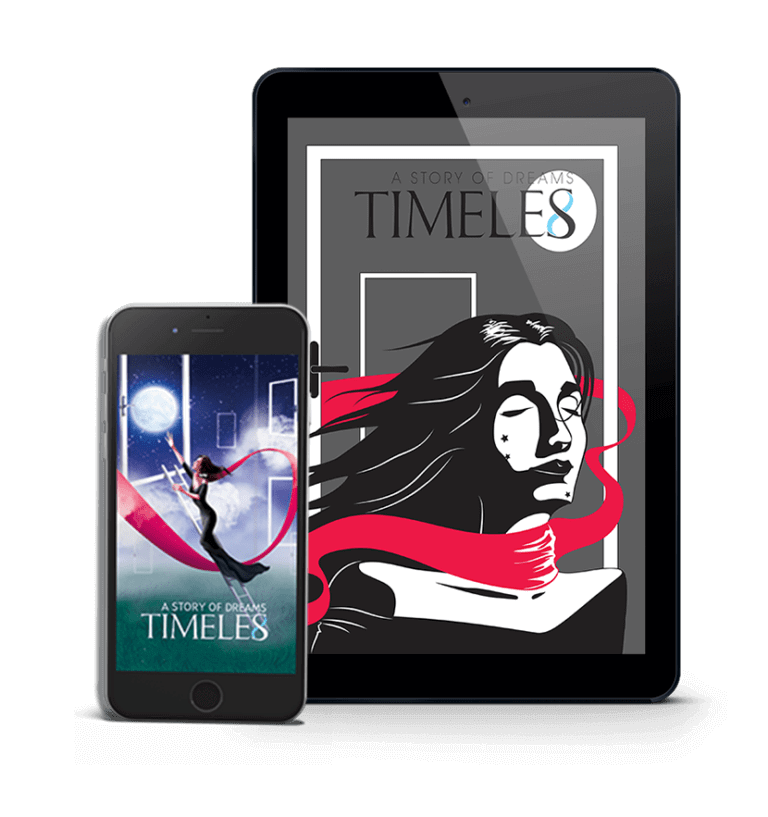 Timeless novel – eBook
£10.00
You will receive the Timeless Novel eBook in various formats for all devices – pdf, epub, mobi
Description
Beautifully designed Timeless novel eBook with elegant pop-up and chapter illustration.
The Timeless novel is a story about a young girl who is lost in her own world, dealing with the creatures inhabiting her dreams and nightmares. Tanita is passing through dreams and fantasies in the company of a magical white rat. Her journey is provoked by her love of a man she sees on the Moon.
The young Achatem has been disappeared forever. The only way Tanita could find him is to ask the Moon about her beloved one…
Enjoy this unforgettable experience of a fascinating journey in dreams.
The book size is 134 pages comprising of 245000 words all black and white. Approximately 6 hours of reading time.
Files formats for all devices – Pdf, Epub, Mobi
Covering Genres: Speculative Fiction, Magical Realism, Non-sense Fiction, Fantasy Fiction